If you or someone you know is undergoing chemotherapy for cancer treatment, check out these tips on how detoxing for chemo can help!
July 14, 2016, is a day forever etched in my brain. My family and I were walking into Walmart to do our weekly grocery shopping when my phone rang. I'd been waiting on my GI to call back with results from my colonoscopy, so I picked up on the first ring, anxious to figure out why I had been in and out of the ER for the past 2 years.
"It's Follicular Lymphoma. I've got you scheduled with an oncologist for…"
Lymphoma? Oncologist?
Wait… CANCER???
I walked around Walmart in a dumb haze after I hung up. I couldn't tell you anything else that happened that day. Just that one phone conversation. I fumbled through life in that foggy stupor for days. My brain just would NOT process it.
I am 34 years old. How can I possibly have CANCER??
Dumbfounded flared into anger. Oh, yeah, all that crap I've eaten my entire life. All those antibiotics I took for YEARS trying to clear up my acne. My body is in a constant state of inflammation. No duh, you got cancer, Laura!
I was mad at myself for not knowing how to take better care of myself YEARS ago.
I was mad at God for allowing this to happen.
We had just celebrated our 5th wedding anniversary, and my husband's position had been cut at work. How could He put our marriage through a job loss AND cancer all in the same MONTH?? I was still breastfeeding our daughter for Pete's sake! How could He do this to HER??
It took several weeks of processing before I was finally willing to listen to what God needed to tell me: He would heal me. I had to go through the steps, let my body get over the worst of it, and He would ultimately take care of it.
I'm still waiting to see that promise lived out, but I'm clinging to it every day.

My Mission
I'm writing all of this down because I found out recently that yet another person I went to high school with has been diagnosed with cancer. First, it was a bandmate with breast cancer, then a classmate's brother with leukemia. My lymphoma. My sister-in-law's breast cancer.
It is such an epidemic.
We're all still so young!
It breaks my heart for all of us, for all our families. While I offer long-distance emotional support, am totally available to be a sounding board and help in any way I can, it never seems like enough.
Then, I realized I can WRITE. I can write my story. I can write what I did that helped me through it. Specifically, I can walk you through how detoxing for chemo helped improve my quality of life during a super stressful time and hopefully make this season a little easier for you, too.
If you have loved ones asking you a ton of questions about how they can help, feel free to direct them to my post where I talk about 20+ ideas for How to Help a Loved One Battling Cancer. They'll get some great tips on how to help, and you won't have to stress about even one more thing!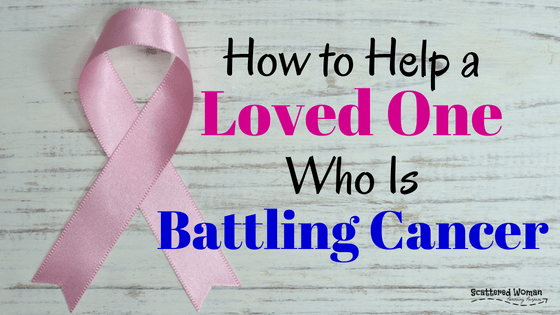 Let me remind you that I am NOT a doctor or any form of health practitioner, and I do not play one on the internet. I'm a cancer patient trying to live my life as best I can through this mess. I'm a blogger wanting to help other cancer patients thrive in the midst of their own messes.
Any suggestions offered here are not to be take as gospel truth or medical advice. It's just what has worked for me! You can view my complete Terms & Conditions here.
Please ALWAYS talk with your doctors and practitioners about any of these strategies you want to try. They may not agree — most of them REALLY don't get the whole natural health thing! — but if you've got good ones, they'll try to advise you as best they know how. If possible, find a holistic health practitioner, functional medicine doctor, or cancer specialist with a deep understanding of natural practices, if your oncologist isn't helpful. 
What Helped Me The Most: Detoxing for Chemo
One of the best things I did to get me through those 6 months of chemo was to focus a lot on detoxing my body. Cancer showing up at all means there's a huge imbalance in the body. Probably SEVERAL huge imbalances in the body.
Chemo kills the cancer cells (and a bunch of healthy ones, too), but the body is so stressed by that point that it needs some support in getting all those dead cells OUT. This is where detoxing provides an extra layer of support for the body and mind.
Below is a list of all the various detoxing for chemo routines I used, except the vital step of replenishing the body with nourishing foods. I wasn't great about including nourishing foods in my routine, mainly because of how the cancer messed with my GI tract (along wth that #1 Mistake most of us cancer patients make!).
Now that my system can handle real food and doesn't get backed up on every kernel of corn I don't chew well enough (TMI??), I'm SO ready to start adding in more of the nutrition component. More information on that component of thriving during and after chemo to come!
Update: I have a plan for nourishing my body now! Click over to my Nourishing the Body Before & After Chemo post to read more!
Without further adieu, since I know if you're reading this you either have zero energy or are needing to go care for someone else, here are my best strategies on detoxing for chemo…
1) Flush
As I stated above, the body needs extra help in flushing out all the dead cells left over from the chemo killing them off. It also needs help flushing the chemo medicines themselves out of the system, so they don't do any more damage to healthy cells than they absolutely have to. Here are the ways I helped my body flush everything out:
Oil pulling w/clove EO
The goal with oil pulling is to draw toxins out of the body through the mouth. Chemo is infamous for causing nasty, painful mouth sores. According to The Cancer Grad's video, oil pulling — especially with the addition of 3-5 drops of clove essential oil to help with mouth tenderness and discomfort — is very effective for prevention.
I did oil pulling almost every day since I started treatment, and I haven't had a single sore! Hooray for small blessings, right?! If you have a strong gag reflex, be careful with oil pulling. It takes some getting used to, but it is SO worth the learning curve!
Please note: Since the goal of this post is to educate you and provide as much inforrmation as possible, please be sure to do your own homework about essential oil brands, purity, and safety. I do NOT recommend buying EOs off the shelf, even at a health food store — they're notorious for being diluted, poor quality, or even worse, synthetic. Having said that, I do sell essential oils and would love to educate you about how to use them safely — even (and especially!) during cancer treatment.
In fact, there is an AMAZING, non-brand-specific resource available right now that provides you with over $800 worth of Essential Oil education materials, resources, and bonuses for only $47!  Crazy, right?! Click over to check out The Herb & Essential Oil Super Bundle from Ultimate Bundles, and get started on your OWN essential oil journey! 
Lemon water
I really should have grown my own lemon tree for this one! Every morning, after oil pulling and brushing my teeth, I drink at least 8oz. of hot water with the juice of half a lemon. Lemon juice provides GREAT support for the liver, which in turn helps the body flush out all the dead cells and toxins.
Again, this may be TMI, but since starting the lemon water routine, I have never been so regular in my life! A lot of the medications they give us for chemo (mostly pain & nausea meds) have their own lovely side effects — like constipation, so having the lemon water trick in my arsenal was INCREDIBLY helpful.
Detox baths
As soon as I got home from chemo, I crawled into my nice, clean tub (thank you, Momma!) for a 20- to 30-minute soak. It helped to help pull out any meds that had already done their job or any dead cells that needed to go, reduce side effects, and help me sleep a little better.
Here's the salt mix I added to each bath:
If someone you love is fighting cancer, be sure to check out these natural strategies for Detoxing for Chemo!
Click To Tweet
Detox foot baths
After my two days of treatment where I did full detox baths, I switched to nightly detox foot baths. They have the same goal of pulling out toxins and reducing side effects, just in an easier to clean form. (Cleaning bentonite clay out a bathtub is NO fun! It's like trying to clean a mud hole. Don't use it in the tub!!)
I had my husband run to the local dollar store and find a foot basin, then I would just fill it up with hot water and my special detox mix:
Be careful to keep the basin on a towel to soak up any spills and to wipe off your feet when your 20-30 minutes is up, then dump the water outside, rinse out the basin with fresh water from an outside spigot, dump again outside, and let dry. Do NOT dump this water down the sink — you don't want that clay plugging up your plumbing anymore than necessary!
Also, be forewarned, by the time you're done, the water will STINK! My husband often refused to sit by me near the end. 😬
I had mild to moderate headaches for about a week after treatment, but foot baths were super helpful in terms of relief, even if just long enough to sleep. The headaches were usually gone after 4-5 days, if I was consistent with the foot baths. (If I wasn't, the headeaches lingered longer. No bueno. 😕)
Special face care products
My skin has been my nemesis since I was 8 years old. Ug… I've tried everything, and benzoyl peroxide keeps things under control best. (Bleck, chemicals, I know. I really don't want to have to go back to it!) But, because chemo causes the skin to become extra thin and sensitive, using benzoyl peroxide and other harsh acne medications are not advised.
After each treatment, my face would break out worse than it has in years. So not fun. Deep, huge cysts. Tons of small bumps all over my face. More blackheads. Every type of blemish imaginable. So frustrating.
Activated Bamboo Charcoal & Goat Milk Soap
A friend finally sent me a link to goat milk soap with activated bamboo charcoal in it, which is highly reputed for its ability to draw out toxins. I broke down and ordered a bar of the soap after chemo round 2, and it's been a lifesaver for my face.
Obviously, my face is never going to be great, but since I started using this soap on my face twice a day, it hasn't been nearly so severely broken out or painful. By 2-3 weeks post-treatment, my face actually looks better than it did on the benzoyl peroxide. (Yes, I WILL be ordering another bar soon!)
Bentonite Clay Masks
The other saving grace for my poor face has been regular face masks with bentonite clay, apple cider vinegar, and essential oils.
Bentonite clay is another one of those ingredients loved the world over for its detoxing properties. I use it in almost all of my homemade products! It draws out the congestion in my pores (SO many zits come to a head the morning after I do a mask! Again, TMI? Might just be how this post goes!), removes the dead skin cells from the surface, and makes my face feel awesome. (Which is not something I say often!)
Here's my recipe for the face mask:
Be sure to use a non-metal bowl and spoon to mix it up. (Bentonite clay doesn't react well with metals and tends to make them rust!) I used a liquid makeup brush to apply it to my face after I washed it, but you can spread it on with your fingers, too. Just wait 10-15 minutes for the mask to dry (your face might start "pulsing" which is kind of fun!), then wipe it off with warm water and a washcloth.
FYI, as previously mentioned, the clay can clog up your sink over time, so be sure to keep a bottle of drain cleaner on hand, just in case!
2) Reduce
Since we're spending so much time and energy to detox all the dead cells and chemo from our bodies, we certainly don't want to add MORE chemicals and toxins to our systems. Here are the three big areas in which to ditch chemical products and reduce the toxic load on your body!
Chemical cleaners
Ever get a headache from using a chemical cleaner to scrub your tub? I used to ALL. THE. TIME. Then, several years ago, I switched to non-toxic, homemade cleaners for just about everything. Imagine: no more headaches!
As much as you can, get rid of commercial, store-bought cleaning products. It doesn't take long to mix up natural alternatives, most work just as well or better than their toxic counterparts, and they're often cheaper to make than to buy!
Here is a list of the products I make for our home (you'll notice there aren't many, but they do everything I need!):
---

Be sure to click here to see the complete recipes in my post on the 3 DIY Recipes You Need to Clean Your Entire House!
---
Also, invest in some wool dryer balls to use on your laundry instead of chemical fabric softeners, especially anything scented! You can add a few drops of your favorite essential oil to the balls before throwing them in with your laundry if you just can't give up the scent thing.
I haven't found a homemade laundry soap I like as well as our Seventh Generation Free & Clear detergent. Laundry is not a battle I have the energy to fight right now, so I just keep it as "clean" as I can on the detergent front and don't worry about it. My toxic load everywhere else is pretty low!
Update: My in-laws gave us these laundry magnets a while back, and they've been working great. I don't understand AT ALL how it works, but it does appear to get our clothes clean. If something is stained, I still throw in some OxiClean powder or spray, but that's about it!
Antiperspirant/Deodorants
Especially if you're dealing with breast cancer or lymphoma, but for ANYONE wanting a healthier body, PLEASE dump your traditional antiperspirant/deodorant in the trash and switch to a natural deodorant!
Antiperspirants "work" by clogging up the pores in your armpits, so you can't sweat. It sounds good until you realize sweating is the body's way of getting rid of toxins! We're sabotaging ourselves by short-circuiting this natural process.
I did a lot of research before making the switch to a natural deodorant, and the BEST tip I found about making the transition easier is from Wellness Mama about doing an armpit detox when you first switch. Taking that extra step made the switch SO easy for me. No stink, no itchy rash. None of the side effects others had talked about happening when you leave traditional antiperspirants behind.
Just fresh, clean pits! Amazing!
I've gone through several different recipes for natural deodorant, but the favorite so far for both my husband and me is this recipe from Renaissance Dad. The hubby likes Bergamot and Frankincense for his "personal fragrance," and I use — you'll NEVER guess — Lavender and Frankincense. 😜 (At least I'm consistent, right?)
Ironically, we both sweat LESS (at least during the non-blazing-hot months) now than we did when we used antiperspirants. And VERY rarely do we ever stink. It's pretty awesome to have a product that WORKS and is GOOD for my body!
Body care products
Personal care products are FULL of chemicals that are a) harsh on our skin, and b) NASTY for our bodies' toxic loads. It may take a while to find products you like that are non- or less-toxic, but here is a list of what we use:
Toothpaste
It is amazing to me how many store-bought toothpastes have some form of SUGAR as a key ingredient. Ug… Since chemo patients tend to have trouble with oral health anyway, and can even develop cavities or other decay if the teeth aren't properly nourished, it's important to use the best toothpaste you can find and afford.
I make a remineralizing toothpaste like this one, which I LOVE with Peppermint & OnGuard essential oils. I also make it for our daughter in a modified form with Wild Orange essential oil. This kind of toothpaste is basically an extra safeguard for your mouth. More nutrients and fewer toxins make for much better oral health during chemo. Plus, it has a bentonite clay base, which means more detoxing benefits!
If you're interested in a remineralizing toothpaste, but don't want to make it yourself, I've heard awesome things about Earthpaste.
---
Cancer patients aren't the only ones who benefit from nixing sugar in their diet & toothpaste. Read more here: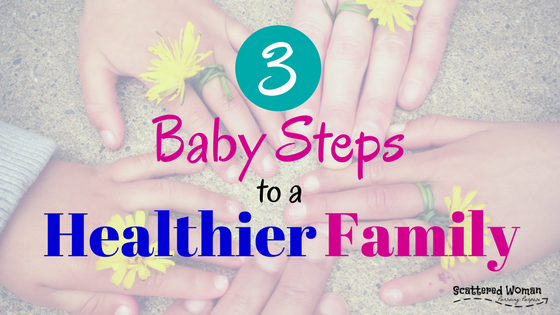 ---
Shampoo & conditioner
If your brand of chemo causes you to lose your hair, this one may be a moot point. However, my hair only thinned out, so I had to shorten it and then find a new shampoo and conditioner to use because what I had been using was too heavy for my "new" hair.
I've tried what seems like a million "natural" shampoo/conditioner sets over the years, but I've never found one that I totally love.
I'm using my essential oil company's shampoo and conditioner right now, mostly because they're fairly clean and I can use my points to buy them. My hair has actually been pretty good using those products. I don't get extra oily super fast like I did with other brands, and my hair still looks good when I take the time to fix it. (I don't fix it as often as I should… I think I'm still missing my long, soft, wavy hair. 😕)
Body wash or soap
Again, skip the sulfates, "fragrance" oils, and other junk,  and just find a good castile or goat milk soap. We've used the All-Shield goat milk bar soap from The Bend Soap Company, as well a one from Southern Natural with Dead Sea Mud & Activated Charcoal — both of which we ordered online.
Bonus: if you can find a soap scented with high-quality Peppermint essential oil will help keep the bugs away from you in the summertime!
Toner
If you usually use a store-bought toner on your face, the alcohol in it could be too harsh for your skin during chemo. I use a half-and-half mixture of apple cider vinegar and alcohol-free witch hazel.
Previously, I've been giving my face a nice spritz of my essential oil company's anti-aging toner, which feels amazing and calms down the tingle from the ACV-witch hazel blend.  (This anti-aging system is a total splurge for me, but since I use so many essential oils for all these DIY products and other applications, I was able to cash in my points and get the whole system for free! Yay!)
Currently, I add a few drops of Myrrh, Lavender, Frankincense, and/or Helichrysum to my DIY toner when I mix it up. All of these oils are GREAT for our skin and are very healing, so which ones I use depend on my mood and what's going on with my skin at that point. I love how flexible this recipe is!!
Moisturizer
Please, PLEASE step away from the Bath & Body Works, folks. Anything scented with artificial fragrances is literally KILLS us, causes flare-ups for anyone with asthma, and is overall a terrible thing for anyone trying to detox and support their body. (Just google "fragrance is the new second-hand smoke," if you need further proof. It's nasty stuff!)
I generally keep some form of homemade body butter or cream around in case my skin gets dry, but with the goat milk soap, I don't need it very often. Since I don't use it often, I don't have a great recipe for you, but if you need help finding one, I'm happy to help you do some research to find something you'll love.
Shoot, if time is an issue and you're willing to pay someone else to do it, I'll make any of these DIY products and ship them to you. Please don't feel like chemicals and synthetics are your only choices!
Inundating your already-stressed body with MORE chemicals is NOT your only option. Check out these tips to get you started!
Click To Tweet
I've even been known to use plain, organic coconut or olive oil as a body moisturizer. Talk about simple! The best "homemade" facial moisturizer is just plain, organic, extra virgin olive oil. A little goes a long way, and I used a couple of tiny drops to moisturize my face after doing oil-cleansing for several years (click here for an introduction to oil cleansing), and it was great.
Also, I LOVE MyChelle's Fabulous Eye Cream and Magnolia Fresh Eyes to keep my eyes non-wrinkly. 😍 I've used those two products for years, and one tube of each lasts AT LEAST 6 months, which is awesome since they're kind of pricey to start with. (I just ask for two tubes of each as Christmas presents every year! 😜)
Since I got the anti-aging system to use during treatment, I also used that serum and moisturizer for my face. My skin tone improved a lot, even with the breakouts from chemo, and I didn't have to use a separate product to prevent wrinkles around my eyes. Another bonus: fewer products to buy and remember to use!
This tip goes for any of the products you want and need to replace with less toxic varieties: whatever you decide to use, make sure it has a low rating on the Environmental Working Group's database. A low EWG rating means a lower toxic load for you.
Makeup
I've been making my own mineral powder makeup for a couple of years now, and I LOVE it. I can customize the recipe to perfectly match my complexion, and it just FEELS good on. A few bloggers I follow have said they can even SLEEP in their DIY makeup, but I'm not going that far with how crazy my skin is anyway.
I use a variation of Wellness Mama's natural makeup recipe, minus all the mica powders. We just keep it simple around here. 😜 It's super fast, brainlessly easy (once you find your best shade ratios), very inexpensive to mix up a batch of this makeup, and it lasts me at least 4 months. Awesome!
The one ingredient I didn't already have stocked was the zinc oxide powder (this is the one I bought on Amazon), and I'm still working on the one bag I bought two years later. It lasts forever! Double awesome!
Whew!
Are you overwhelmed with information now? I sure hope not! I've tried to give you the best, most complete information I can about the detoxing for chemo tools that have helped me get through the past six months.
If something is not clear or if you have questions about anything, please comment below or use the "Connect" form to send me a direct message. I'm happy to help, if I can!
Keep in mind: every chemo protocol is different, so be sure to talk with your doctor — get additional, professional support if needed — and LISTEN TO YOUR BODY! No one knows your body better than you, and if you're paying attention, it will tell you if something you're doing to detox is or is not working.
Praying for all of us!
---
Read More About Healing from Cancer:
SaveSave
SaveSaveSaveSave
SaveSave
SaveSave
As a former University Resident Director, Career Counselor, Certified Personality Trainer, and high school Spanish teacher, Laura has quite the "scattered" background — with one underlying theme: education! She writes to teach and inspire women on topics related to faith, family, and lifework. She is also a resume writer, specializing in resumes for moms, career changers, and new graduates.